Admissions Inquiry
Admissions are accepted 24-hours a day 7 days a week, including holidays. Please come tour Mira Vista Court in person and see the difference our staff strives to make daily.
Mira Vista Court is committed to ensuring you receive all of your healthcare benefits and we explore every financial option.
We accept* the following insurance options:
Medicare
Medicaid
Private Funding
Medicare Replacement Plans
Insurance/Managed Care Plans
*Please note that pre-authorizations are not a guarantee of payment and only your insurance carrier is able to make such determinations.
Visitation
To ensure the safety of our residents and staff during the COVID-19 pandemic, our facility follows federal, state and local guidelines relating to visitation.
Outdoor visitation is always an option, but please consider the weather forecasts.

Contact our Receptionist at 817-361-1400 to schedule a compassionate care visit.
We will keep you updated if the positivity rate in our county or other factors necessitate other infection prevention practices that impact on visitation.
Careers
We are always looking for dedicated professionals to join out team.
Visit  the Careers page for current job openings or to join our talent network.

Equal Opportunity Employer. M/F/Vets/Disabled. Drug-free/Smoke-free work environment.
7021 Bryant Irvin Rd. Ft. Worth, TX 76132
Will insurance cover my stay?
Coverage for resident stays will vary by individual insurance policies. Our staff will work with you and your provider in order to verify insurance coverage. Please note that pre-authorizations are not a guarantee of payment and only your insurance carrier is able to make such determinations.
What types of activities are included in the facility's social program?
Our daily activities include, but are not limited to bingo, arts and crafts, puzzles, etc. Some of our special activities include bus trips to points of interest in the Fort Worth and surrounding area.
What are visiting hours?
Based on the daily activities and needs for our residents, recommended visiting hours are 8:00 a.m. until 8:00 p.m. Other times may be accommodated and should be arranged in advance. We ask that visitors consider other patients when planning their visits, so to avoid disturbances.
What should I bring with me?
We encourage our residents and their families to bring items that will make their stay with us comfortable. Along with this, residents should bring any personal care items such as eye glasses, hearing aids, toiletries, enough clothing for 5-7 days of wear and comfortable shoes.
Additionally, we encourage all of our residents to personalize their room with pictures and decorations. Some items, such as throw rugs, electrical items and bulky furniture may not be allowed, but we will gladly consult with you regarding items that can be included, as space and safety parameters permits.
How often do physicians visit?
Doctor visits vary according to the individual needs of the resident. If your physician is not credentialed to follow residents at the facility, we have a list of independent providers who are available to serve you.
Are pets allowed to visit?
Yes, at the facility's sole discretion, pets may be brought into the facility for short visits. Any pets permitted in the building must have a current vaccination record and remain on a leash or in a proper carrier and in their owner's control at all times.
Can A Family Member Stay Overnight?
Based on the needs and schedules of our residents, overnight guests are not recommended. If a resident's condition warrants an overnight stay, alternate accommodations may be made through the Administrator.
Do You Provide Laundry Services?
Yes, our daily rate includes laundry services, however the family is welcome to take care of the personal clothing if desired.
When can a resident be admitted?
Residents can be admitted 24-hours a day 7 days a week.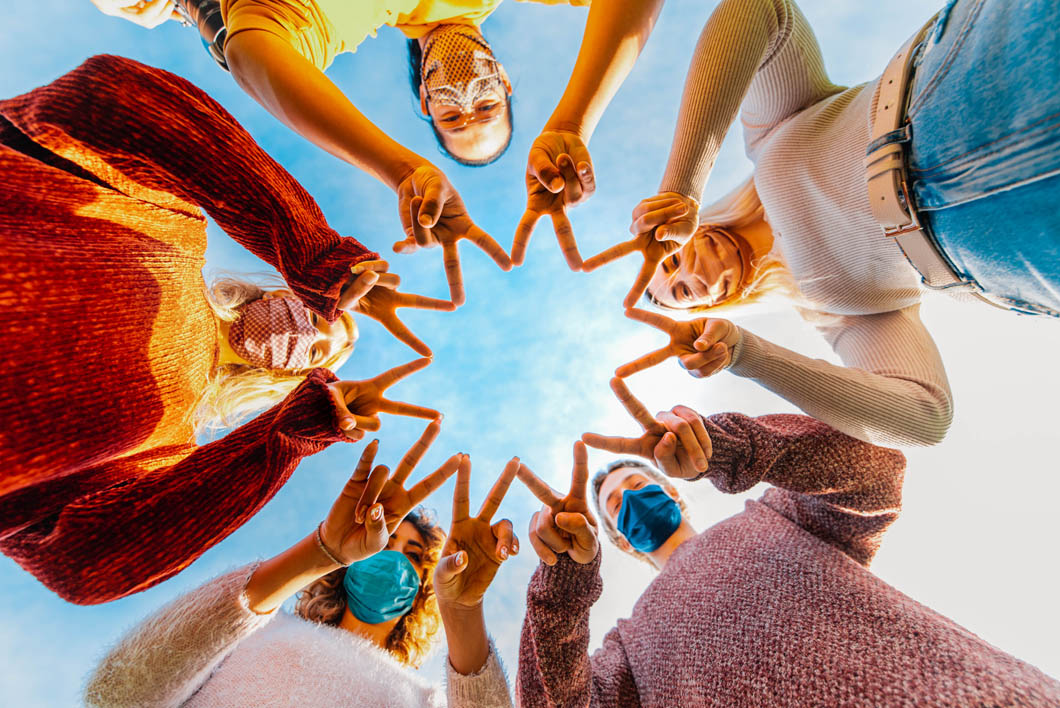 Help Us Spread Joy!
Volunteering & Donations
Want to give back to your community while bringing joy to our residents? Our residents need caring individuals like yourself in their lives. With health and safety in mind, we are happy to welcome individual volunteers, community groups, student organizations, and area businesses, to share their talents, skills, and interests with our residents.
For more information about bringing joy to our staff and residents, please contact our facility and ask to be connected to our activity's department.